Invictabots are cogs created by Fireball Purpleboom and Zita The Sorcerer. These cogs are called Invictabots due to their high health and being a V.0.3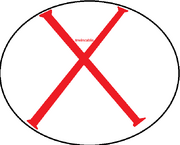 Click on the link below to find out about their HQ!
Click on the link below to find out how to get a Invictabot promotion!
Normal Types
Edit
180-200 = X-trons
150-200 = Super
200-250 = ????
250-300 = ????
300-350 = ????
350-400 = ????
1337+ = Cog Immortals
Boss: The Chairman
Searching for new cog ideas!
Special Types
Edit
The Ghost (Skelecog form of Invictabots)
"Invicta" is a boss from The Lord Of Ranges Cape. He's almost invincable!
The cog, "Cog Immortals" comes from an enemy rank the move 300. "Lets put that name to the test!"
Appearances
Edit
Ad blocker interference detected!
Wikia is a free-to-use site that makes money from advertising. We have a modified experience for viewers using ad blockers

Wikia is not accessible if you've made further modifications. Remove the custom ad blocker rule(s) and the page will load as expected.